Leave a comment
February 21, 2014 by Wayne.
+2dB
Round 1:
First watched them at the Yayasan Sime Darby Arts Festival 2014 – which was great fun, by the way. I'd listened to their Get Lucky cover a number of times by then and was expecting a good set from them. Minor quibbles with the sound system aside, they very much delivered.
I guess they sound like a blend of Portishead and Washed Out and…I don't know, I'm not good at drawing comparisons. Think haunting vocals over ambient/electronica productions. Yet another exciting Malaysian band to look out for.
Round 2:
So…apparently these girls DJ too. Caught them opening for Chvrches and they were, shall we say, not to my tastes. Pretty much just playing songs from a playlist. Was incredibly bored the whole time.
Round 3:
But of course their proper stuff is still killer! Dongtaidu festival (great, great festival once again) was where I caught their live set once again and it was gooood. Smouldering sensuality, groovy groovy beats, rolling vocals, yum yum.
---
Ali Aiman
Unfortunately, he was the first act at YSDAF14 and suffered from a poor audio setup in general – and buried vocals in particular. Still delivered a pretty good set, though he definitely fares better with his downtempo numbers that sizzle with restrained sensuality.
I caught him again at one of the Juice Revolver sessions at the Bee, and he easily stole the limelight. His band kicked the show off with a bunch of uptempo tracks, and he ended the session with deft, assured jazz-y licks on the keyboard.
---
And So I Watch You From Afar
Set guitars to kill (live in Malaysia)
The geniuses (genii?) from Belfast. Technical mastery coupled with flight deck arrays of effects and frenetically energetic performance levels.
Their mastery of dynamics was something of a revelation too – Rory went from a volume that could only be heard if your ear was inches away from the strings (mine was) to a gutpunching room-rumbling explosion. Fantastic show, headbangingly fun.
Also, I got to stand right in front. My shoes were literally touching the stage and Johnny's monitor was right below my nose. Fun stuff.
I went alone for this show but met two super cool girls while queuing (we were the first three to go in lol). Easily one of my favourite shows. By the way, I love how incredibly intimate Black Box is, unlike any venue I've ever been to. And the sound system for that night was perfect, set the bar incredibly high for future concerts (tbf I was in the first row).
---
Angus & Julia Stone
They were great at Laneway. Beautiful music to just sink into and feel it wash over. One would be hard-pressed to call them atmospheric but the Laneway performance lent a certain airy, ethereal quality to their stripped-down folk that just isn't there in the recorded pieces. Was very much worth watching.
---
Astreal
Ginette looks like an unassuming office lady (and I don't mean that in an offensive way, she's pretty) until the band gets going and they tear through a deliciously pummelling shoegaze number. Their previous 2006 (or 2005) album doesn't really do them justice (lacks the energy from their live set, and Ginette's voice could do with more production for a recorded album) – they're a completely different beast live and are a joy to watch. One of my favourite acts from Laneway 2017.
---
Aurora
Watching her feels like experiencing a force of nature. And good thing too, because it was absolutely pouring at Laneway 2017 when she came on.
---
BANKS

Drowning
The standout act by far at Good Vibes, the only reason I went tbh. !!! was/is great too, but I'm not a massive fan of em. BANKS, on the other hand, had been showing great promise and I'd been devouring her pre-release singles hungrily prior to the gig. Got to watch her 2 weeks before her official album release and she was fantastic. Perfect blend of sensuality and vulnerability, while still being perfect tunes to dance/fuck to. Dancing in the rain at the start of her set was one of my favourite moments of August.
I caught BANKS once again at Laneway Festival and she was real good. Another solid performance but I didn't think it was quite as good as the time I caught her at Good Vibes. She showed a lot of raw vulnerability (there's that word again) and a tiny bit of nerves at GV that ended up being really, really endearing. Plus all that grooving and dancing was a little harder to pull off at Laneway where we were packed like sardines.
---
Bihzhu
A pleasant enough performance. Solid and soulful without really pushing any boundaries.
---
Bob Moses
They slide quite smoothly and suddenly from electronica-infused R&B to straight up EDM. They were at Cloud Stage at Laneway 2017 which meant the same problem that has plagued all acts there for the past few years – the bass is absolutely abysmal. It drones and drowns out everything and is unbearable to listen to for more than a few minutes. I can only imagine this is intentional by the organizers. It's annoying.
Not quite as interesting as the recorded album.
---
Chvrches
Was so excited for this one, but it was a tad disappointing in the end. Maybe we just picked a wrong spot; it was a bit too near to the speakers on the left of the stage. Ended up with a terrible muddy sound. The synths were compressed into distorted garbling, and Lauren's voice barely rose out of the mess.
Also, I had to stare through a maze of hands. It's pretty normal at gigs to record videos/take photos every now and then, but people are usually courteous enough to do so in short stints. This time, there were phones thrust high into the air throughout the entire (fairly short) gig. At least during Foals, people rocked the fuck out to some songs. This time I was afraid of accidentally knocking someone's iPhone out of their hand.
Ah well. Wasn't terrible. And at least I got to see Lauren live!
---
Citizens of Ice Cream
Probably the only Malaysian band where I've bought the album before listening to the band live!
Great post-rock with math influences. Sort of in the middle ground between Nao and standard crescendo-core. Although I did hate the trumpet during the gig, felt very slightly off-key and off-tempo the entire way.
---
Coma
Very unfortunate that they started off the dongtaidu festival – a later billing would definitely have gotten more of the crowd in. As it is, they were fantastic and I was definitely hoping they would go on for much longer by the end. Another great Malaysian band! Actually, remove that Malaysian qualifier. They can stand up there with the best of em.
---
Courtney Barnett
Honestly had no idea who she was before Laneway – but well, I do now, and she is quite the treat. Can't wait for her LP to drop. Grungey, laid-back, and chock-full of delicious lyrics.
---
Danko Jones
Opening band for GnR. Hadn't heard of them before that night, but quickly became a fan. Energetic performance, simple-but-fun rock. Sure, there isn't much depth to the music, but it's fun as fuck to dance along to. Sort of like how not all EDM has to be IDM.
---
Dirgahayu
Malaysian band that matches noodling mastery of the instruments with eardrum-shattering volume. Sort of a blend of post-hardcore with post-rock – I know there's a genre label for it, but I can't seem to recall the correct one at the moment.
Anyway, great fun to watch, you should definitely catch them live if you get the chance. I think I watched the drummer's last show though! And he was an absolute brute, slammed down on the skins with ferocious, beastly intensity. That's a banger, Tommy.
---
Eagulls
Not the best band in the world, and I won't be specifically listening to their albums anytime soon. But they're actually quite fun to catch live anyway – lots of snarling, driving energy from the band.
---
Editors
The headlining band of the inaugural Tiger Translate KL. Really great live. Tom combined brooding Interpol-like (they must be sick of the comparison) snarling with bursts of soaring energy. The entire band was tight as fuck too. And to think, I wasn't a huge fan before the gig. Must have been all the tired Joy Division comparisons dampening the enjoyment of their older albums. But whatever, this performance made me a (re)fan. Great stuff.
Unfortunately, the same couldn't be said of the crowd – dire, dull dipshits, for the most part. That's what you get when you have an invitation-only, strictly non-Muslim gig in Malaysia. The vast majority of Chinese Malaysians don't actually give a fuck about music. Clubbing can la.
---
FKA Twigs
Well…she was very disappointing at Laneway. Bit of a shame since she was one of the acts I really wanted to catch live. Might have been the iffy sound where I was standing, but she came off as mumbling incoherently the entire time. And the dancing and all is cool but w/e, listening to her record at home was much better.
---
Foals
Inhaler – http://www.youtube.com/watch?v=Y0jGdY3fJpQ
My Number – http://www.youtube.com/watch?v=Ta3EJ7-MQQc
Intense energy, crazy crowd. Did have minor gripes with the sound system, venue and (some of) the crowd. Lots of spillover from mosh pit due to a bunch of people pilled out of their minds, the air was basically 50% smoke, bunch of white fellas sprayed beer everywhere, sound system was quite mediocre imo
Was 3rd row from the front, center-left: couldn't really see as much as during the Warpaint gig.
All that aside, was an extremely solid set from Yannis and co. Enjoyed the shit out of this one, plenty of headbanging and screaming along. Honestly, I've always thought of Foals as one of those bands who'd sound worse live than on record, but Yannis absolutely killed it on the night.
I've watched a lot of live videos for Inhaler, but check out the one above and tell me that wasn't one of the best versions out there. Even with the shitty quality, it was fucking electric.
Has to be one of the best gigs I've been to despite all the negatives, which says a lot.
---
Froya
Unremarkable? Well, that sounds pretty negative. Truth is, I can't remember any of her songs now that I'm writing this about 2 weeks on, but I do remember her set being pleasantly enjoyable! Would love to see her open at any gig I go to in the future. Hope she starts crafting more memorable songs too!
---
Gang of Youths
Good background music for eating lechon (smoked whole hog) to. Energetic performances though, have to give them that.
---
Guns n Roses
First show I watched in Edmonton! Went alone, queued for ages, waited even longer, but was all worth it. TBF I had a seated place, so the wait wasn't as awful as it could have been. They played a solid mix of past and present, though I would personally have preferred more from Chinese Democracy. Axl's voice started off quite iffy in the opening track (which, by the way, had synchronized fireworks. In a freaking indoor stadium.) but he quickly found his footing. Surprisingly hit a lot of the high notes, another case of being better than most of the clips I watched online.
---
I Am Waiting For You Last Summer
Trio of nice guys from Russia, playing electronic-y post-rock. Think M83 meets World's End Girlfriend. Unfortunately, their set became very repetitive as it went on – though the last few songs were a huge improvement over the middle ones. Plus digital drums mehhhh they just don't do it for me in live venues.
---
Jose Thomas Band
Watched them play a New Years Eve set at No Black Tie KL, was very impressive! We managed to get a front row seat, which meant largely avoiding the cloud of smoke that quickly forms in the place. And being that close also meant we got to savour the extravagant amount of talent on display.
---
King Gizzard & The Lizard Wizard
They're energetic etc but good lord some of their songs are unbearable.
---
Liyana Fizi
Malaysia's darling. She did a short set at YSDAF which was pretty good. Standard folksy stuff from this starlet!
Also watched her at No Black Tie, and she was fantastic. Beautiful voice, pleasant songs, lots and lots of smoke. Plus #musicunrelated she's a qt p2t
---
Manic Sheep
Shimmering three-piece shoegaze from Taiwan. Female vocalist plus bassist, with the pedal tapdancing handled by the sole guitarist. Watched them open for Editors – well, not really. Came in a bit late and only got to catch 1 and a half songs but they were pretty swell. Beautiful blend of shoegaze and dream pop.
Would love the chance to watch them again.
---
Metallica
Went with Chin Chung for this one, we managed to get a seat much closer than expected (from the ticket's schematic). Half-expected them to just phone it in, but it turned out to be a pretty great show. Sound system could arguably be better, but then again it was at an open air stadium.
---
The Metaphor
Fantastic Malaysian band! Had the pleasure of watching them for the first time at Dongtaidu festival and they were one of the standout bands. Lovely no-frills post-rock.
---
Mogwai
Wasn't planning on going for the Mogwai show at all – until I won free tickets. Went with Yench and holy shit was it good. Their tracks aren't that appealing to me off the records, but they undergo the most amazing transformation in person. Here, the songs soar and roar. And it's not even a wall of sound – it's layers of walls, crushing and crumbling until the screaming distortion envelops every aspect of your being. And yet, despite all that chaos, you can actually hear the subtleties of each guitar, the masterful dynamics between the slightest touches of the plectrum to the explosive power chords, the interloping flurry of delayed notes.
An incredible experience. This is what gigs are all about.
---
Monster Cat
Openers for Foals. Liked what I've heard on them on Youtube, but they were dealt a pretty bad hand IMO. Might just be an issue of where I was positioned, but the bass drum and acoustic guitars overpowered every other thing going on. Shit was like listening to music on drdre beats. Foals didn't have the same problem, so I'm guessing it was just badly set up. They do have some nice tracks though, Youtube them!
---
Mono
Delighted I finally managed to catch them at KL.
Not so delighted about the choice of venue – KLPAC. Never liked the place, mainly because of how goddamn inaccessible it is if you don't have a car. I don't have a car. Also, it was at one of the theatre stages instead of the smaller open-space areas. Was a pretty bizarre experience sitting down and watching them play. Plus it wasn't nearly loud enough. Despite all that, was still quite an enjoyable experience.
---
Muse
Visually stunning, but ultimately perfunctory, almost banausic, performance. Same setlist as most of the shows on their tours (I extensively youtube all live footage before going for each concert) – not a terrible thing, but every performance was basically note-for-note identical. Sounds good in theory, but I found the entire show very impersonal. Lacked the intensity you get from most other shows.
---
Nao
Experimental, mathy, flair for theatrics, affinity for explosive crescendo climaxes. Think Faust meets Duck Fight Goose, with a healthy sprinkling of System of a Down filtered through a post-rock lens.
Also, the vocalist – I've seen him at practically every gig I've been to lol
---
OJ Law
Opened for Editors at Tiger Translate. Loved them. Stellar songwriting with pop sensibilities especially when it comes to the melodies. Keeping an eye out for future gigs.
---
Royal Blood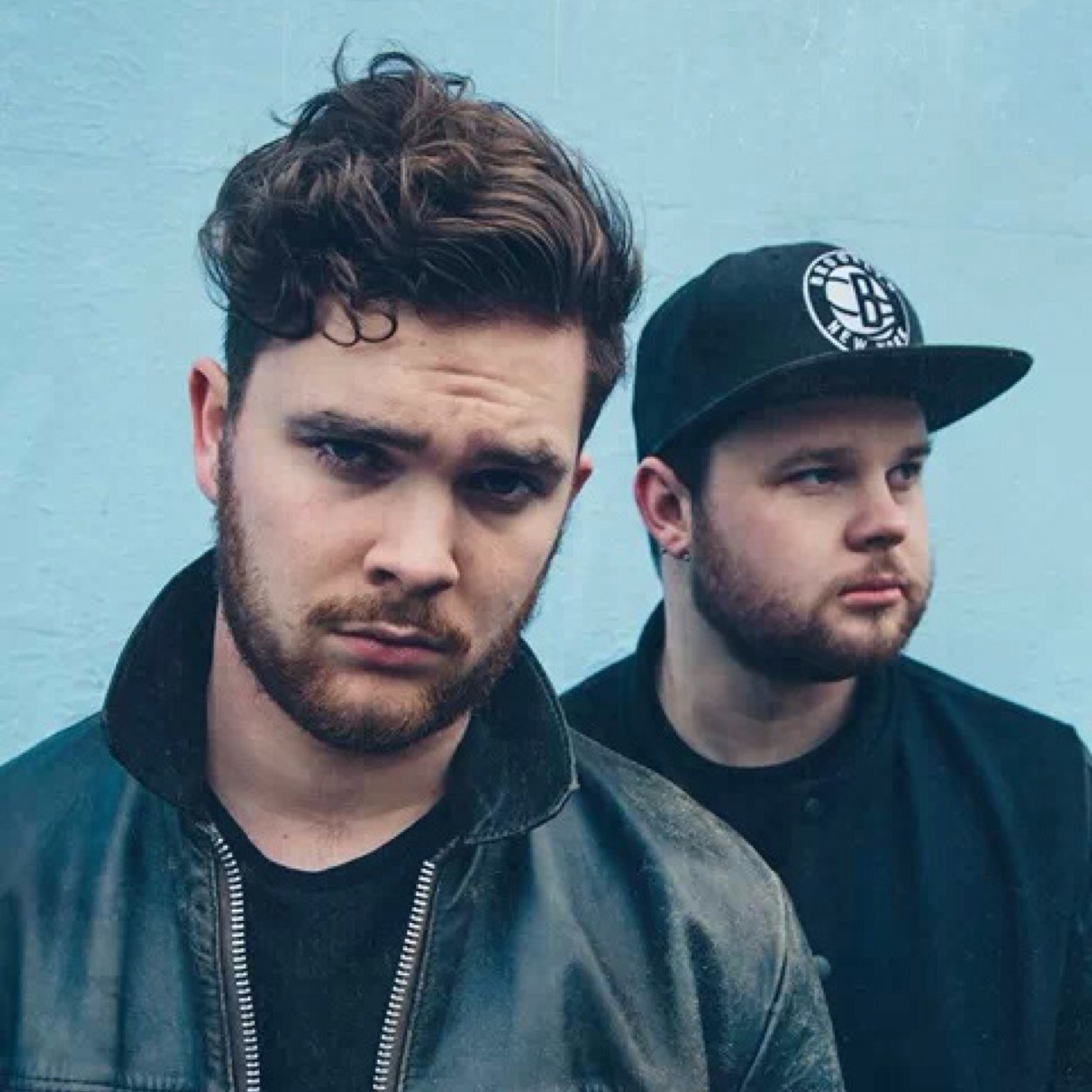 Wow. One of the (blindingly bright) highlights of Laneway 2015. These guys are absolutely phenomenal live. Brought down the goddamn roof and there wasn't even one!
---
Sam Rui
Says 'fuckboi' a lot. Is pretty funny. Is a pretty good singer. Mostly sings R&B influenced pop songs about sex.
---
Sebastian Bach
Another opener for GnR. Hair-raising, piercing screams. Decent performance, did very well to set the tone for GnR to come on…which they did 90 minutes later
---
Silversun Pickups
Go ahead and mock me, /mu/tards: Silversun Pickups is one of my favorite bands. I was 50/50 about watching the Muse concert until I saw that SP were opening. Managed to grab an SP shirt too (buying merch? what are you, a money-phobic pleb?). Honestly, quite disappointing live. Vocals get drowned out, and the layers aren't as clear as on the records. Main reason why I'm hesitating about going to Foals, honestly. Both are bands that benefit greatly from all the double tracking and mixing wizardry that you can apply in the studio.
If they came to KL, I'd definitely go and watch them again though. Was by no means a bad performance, just not as great as the recorded thing.
Edit: Got free tickets to Foals, went and they were amazing (see review above). Also, Silversun Pickups was also probably let down by a shitty sound system now that I think about it – Muse was a lot sharper.
---
St. Vincent
Next to Royal Blood, St. Vincent was the other standout performer at Laneway '15. Elevated herself from "very good" to "great" in my eyes. Mastered the stage completely, almost as thoroughly as she mastered every aspect of her songs. Pitch perfect, with choreographed bizarre dance moves, but somehow still very much imbued with raw passion and grittiness. What a show! And what a way to end Laneway.
---
Tricot
First row once again!
Fantastic performance, both tight and filled with almost frenetic energy. All that despite the stage being super tiny. Kakiseni definitely isn't one of my fave venues, it's cramped as hell.
But back to Tricot, they were awesome. Definitely a must-watch if they come to town again.
---
The Venopian Solitude
Malaysian band, opened for Tricot. Was very pleasantly surprised. Wanted to buy their physical album after the show, but the seller left D:
Oddball-yet-pleasant tunes are par for the course with this band. They meld Malaysian folk with freakout and pop sensibilities, leading to some truly memorable tracks.
---
Warpaint
Fiercely erotic and frisson-laden. To be fair, I didn't go in expecting a great performance; was slightly underwhelmed by the live videos I'd watched.
In person though, it was a perfectly flawless performance. There was all the glorious melancholy and heartbroken aching present on the records, just amplified with an urgency (and almost animalistic sensuality). Beautiful tunes, beautiful voices, and the sound system and light show were top notch.
Also, unrelated to the music, they were very gorgeous IRL.
One of my favorite shows.
Went alone and managed to get into the 3rd row for this one, enjoyed myself immensely. I've never really found it necessary to have a gig buddy/ies though, so there's that. Chatted with a couple of people in queue, bumped into a few friends too, but inside I grooved alone and goddamn it was awesome. Would definitely go and see them again if I get the chance.
---
Wednesday Campanella
Insane stuff. At the end of the set, KOM_I got into a zorb and surfed on the crowd. She rolled over to my side of the crowd and I was actually holding her up at one point while she kept singing. Has to be seen to be believed.
---
Whitney
Fairly dull live. The songs blend too much into each other and end up as a puddle of colourless country-folk.
---
Wild Beasts
The lads played at a tiny stage (The Bee), but still gave a pretty great performance. A very introspective show, with the soaring vocals and guitar lines battling for space in the sonic soundscape. Some of the songs came off much better than their record counterparts due to the imbued atmosphere and raw energy. Fun little gig, this. Best part was I got this autographed poster, as well as a couple of photos with the members. And I even got to briefly chat with em!
---